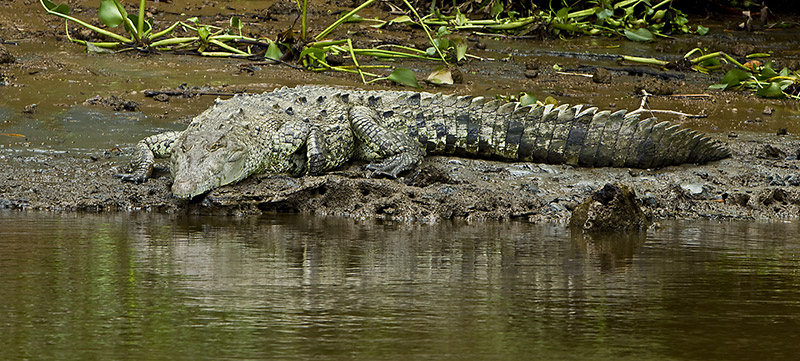 Take a Mangrove forest tour with our experienced Naturalist guides to a hidden world, accessible only by boat. We depart at 7 am for the Rio Sierpe/Terraba Mangrove forest, at over 100,000 acres the largest wild mangrove forest in Central America.
In the mangrove forest tour from the comfort of the boat, explore the beautiful maze of canals and rivers while your guide points out the region's fascinating wildlife.
The Mangrove is home to nearly 100 species of birds and an abundance of reptiles and amphibians including caimans, crocodiles, tree frogs, boa constrictors, iguanas, and river turtles. Mammals can be spotted as well: sloths, coatis, and as many as three species of monkeys.
The mangrove forest tour is a great tour for those who wish a more relaxing eco-adventure. No walking is involved – just sit back and enjoy the mangroves in comfort. The return to the hotel is at approximately 1 pm. Lunch is included.
NOTE: Our fleet of boats used in the mangrove forest tour is fully insured and equipped with roofs, VHF radios, compass, first aid kits, and mandatory life vests for the passengers.
Reservation
---