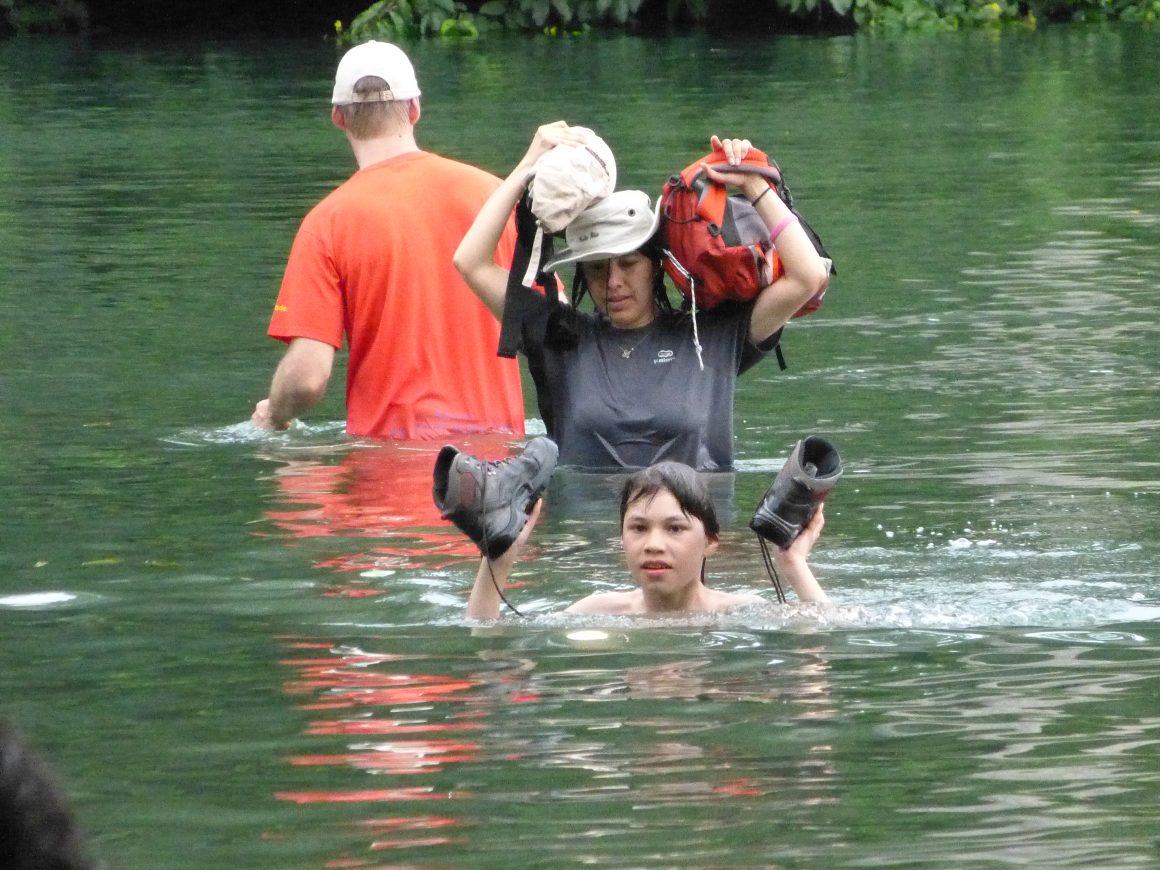 4 nights / 5 days Family Adventure Package.
This familiar tour package is for families or couples looking for a safe adventure vacation while traveling trough one of the richest ecosystems in the world.
The following 3 activities are ideal for you and included in this tour package:
Half day Dolphin and Whale watching tour.
Full day Rainforest hike into the Corcovado National Park.
Full day snorkeling at Caño Island Biological Reserve.
Package Specifications
4 nights / 5 days at Hakuna Matata Drake Bay Hotel, a small family hotel located down town in Agujitas village in Drake Bay, Osa Peninsula, gate to Corcovado National Park and Caño Island Biological Reserve.
All rooms have air condition, terrace with forest view and private hot water shower.
3 daily meals
3 guided tours.
Taxi or boat Pickup and Drop off from/to Drake Bay or Palmar.
Important Notes:
We can also customize shorter or longer stays and add more activities to this package.
Prices are per person and include taxes.
This package does not include plane or bus tickets, it only includes ground transportation from the bus station or local airport in Palmar, Sierpe or Drake Bay. Please, let us know if you want us to include your plane tickets in this package or buy yourself a ticket at www.natureair.com or www.flysansa.com.
What to bring to the tour:
Three of the most important things to bring to Costa Rica are a pair of BINOCULARS, a field guide (we recommend "Birds of Costa Rica") and a camera with extra film/batteries.
Clothes:
Linen, cotton, poly-cotton blends, and quick-dry fabrics (sport shirts/shorts) are ideal. These will dry easier in the humid and hot conditions and are the ideal choice for adventure/ water activities. Jeans and long pants are useless unless you're in San Jose where temperatures tend to be cooler.
Swimwear
Bandannas
Hiking shorts
Sweater and rain jacket
Socks (bring extra pairs in case your feet get wet)
Small day pack or fanny pack for hikes
Hat(s) with visor for rain and sun protection
Shirts cotton or light synthetic, long and short sleeved
Casual clothing for city traveling
Shoes
Water sandals are essential (Chacos, Tevas or similar). Tennis shoes and Hiking shoes will work but can get very muddy in rainforest hikes and will certainly get wet. The right sandals can get you through your entire trip in Costa Rica.
Skin
Protect your skin. Bring your favorite sunscreen and use it! Mosquitoes are also an issue, don't forget your bug spray for rainforest hikes, we recommend organic mosquitoes repellent instead of deep bug (more environmentally friendly), but there are many choices out there.
Luggage
Travel light, it's easier to move around from destination to destination and hotel to hotel. Since you'll probably be very active, remember to bring extra underwear shirts/shorts. There are also weight/luggage restrictions on the local flights within Costa Rica.
Attitude
An open-mind, willing to try anything and a good attitude will ensure you an amazing experience in this very special country. All of the adventure activities are geared to cater to the inexperienced as well as the more seasoned adventure traveler so don't be intimidated and if it looks fun try it. PURA VIDA!
Children under 10 years have 40% discount off the price when they share the room with adults.
Reservation
---